LAMELLA PEDESTALS
by JK3D
Regular price

$420.00
Sale price
Pickup currently unavailable
Dimensions
Small Pedestal, 60cm Height | 40cm Diameter
Medium Pedestal, 73cm Height | 38cm Diameter
Tall Pedestal: 87cm Height | 42cm Diameter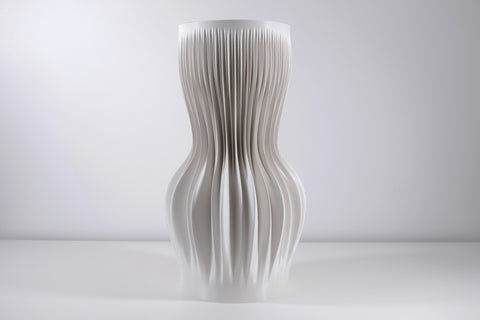 The Lamella Pedestals consists of 3D printed pedestals that vary in form, size and purpose. They are available in 3 different sizes.
The sizes serve as pedestals and are available in three different heights and can be used as high tables or pedestals to showcase objects of your choice.
They are inspired by the lamellas and gills of fungi and are digitally designed and generated through an algorithm. The ripples vary in depth and gradient and blend together towards the top and bottom of the shapes, they emphasize the uniqueness of natural objects, where no two are alike.
If you order two pieces, they will be different from each other yet complimentary to each other. Please connect if you would like to order multiple identical pieces.

They are sustainably fabricated with additive manufacturing in Vienna, each as a single shell that is spirally 3D-printed with a bio-compound based material that is fully-renewable from natural resources and is bio-degradable.  
Sizes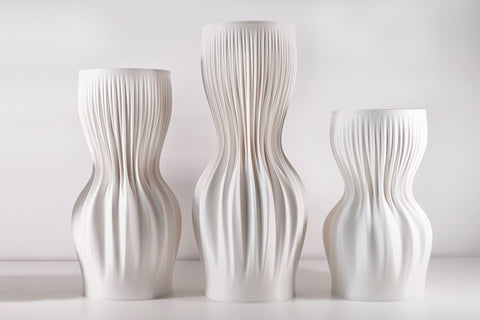 The Future is 3D Printed
Made with sustainable plant based renewable material
Made in Los Angeles for North America, and Vienna for Europe and Internationally
Made with solar and renewable energy
Lightweight and nearly zero waste in production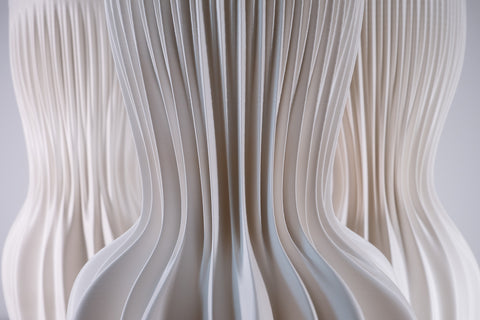 Photos from our Customers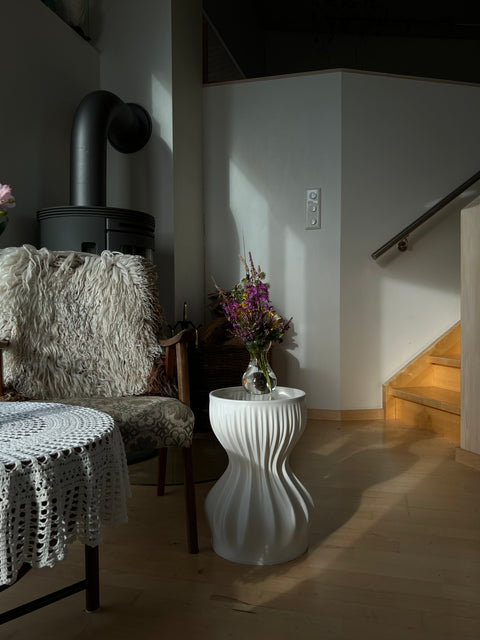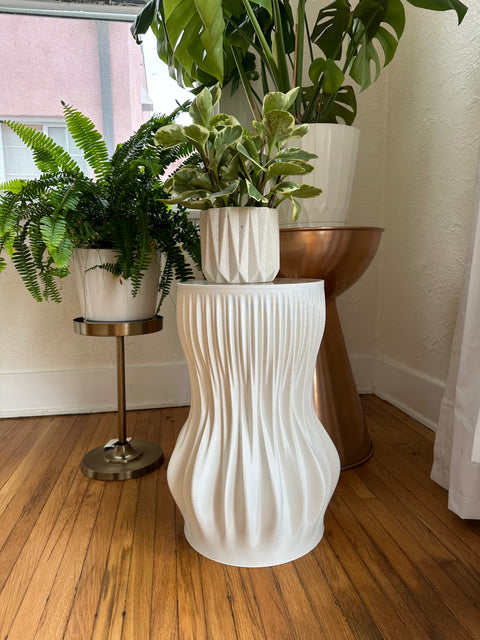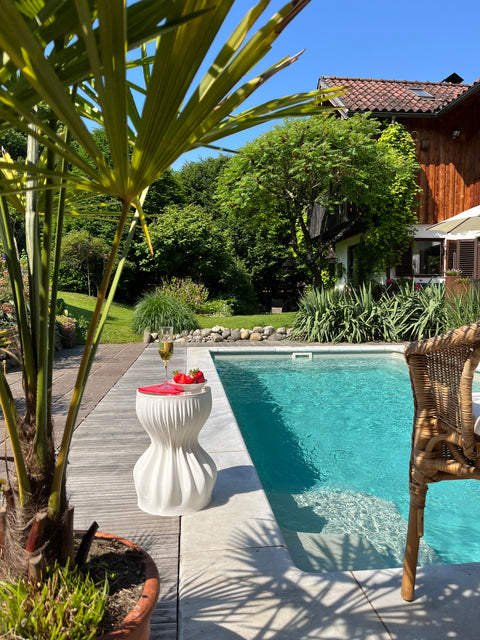 Information
What can the Pedestal be used for
high tables
showcase objects
What's inside the box
3D printed Pedestal of the Lamella Series
Acrylic Top Plate
Care Instructions
Shipping details
US orders are manufactured just-in-time at our solar-powered lab in California, USA.
EU, UK and Middle East orders are manufactured just-in-time at our clean-energy powered studio in Vienna, Austria and
Delivery details
ship within 5 business days.
Connect for local pick-up and international orders.
Design Vision, Creative Direction and Execution by Julia Koerner
Design Team: Julia Koerner, Georg Popp and Kais Al-Rawi
Photography: JK3D | Naomi Neururer

Development of this project is funded by Vienna Business Agency, A fund of the City of Vienna

Copyright JK3D 2021. JK3D is a registered trademark.