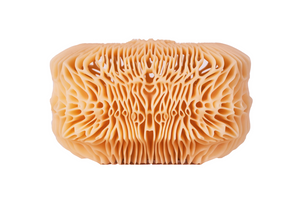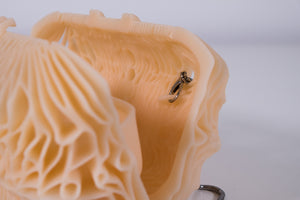 INSPIRED BY NATURE, DIGITALLY CRAFTED
DESIGN
The HY · MINI by JK3D ® features a digitally crafted design by Award-winning Austrian Designer Julia Koerner that is inspired by the structure and performance of natural hymenium topologies. The hymenium is the tissue layer of the fruiting body of a natural object and it consists of a series of lamellas.
HOLD IT
SHOW IT
CARRY IT
OPEN IT
LOVE IT
SIZE AND PRACTICALITY
SCHLOSSCOLLECTION ALL THREE COLORS
Design Vision, Creative Direction and Execution by Julia Koerner
Design Team: Julia Koerner, Kais Al-Rawi and Emma Sanson

Copyright JK3D 2022. JK3D is a registered trademark.
Photography: Valerie Maltseva, JK3D Naomi Neururer
Animation: Mariana Tanova


Development of this project is funded by Vienna Business Agency, A fund of the City of Vienna