Flora Decanter
by JK3D
Regular price

$500.00
Sale price
Pickup currently unavailable
Shipping Dimensions and Weight
9 x 9 x 12 Inches, 3 lbs
230 x 230 x 305 mm, 1.36 kg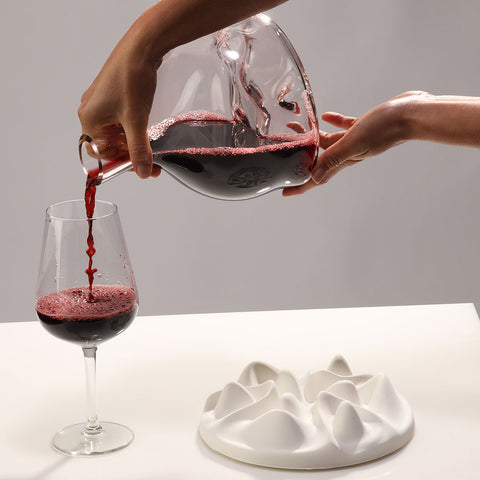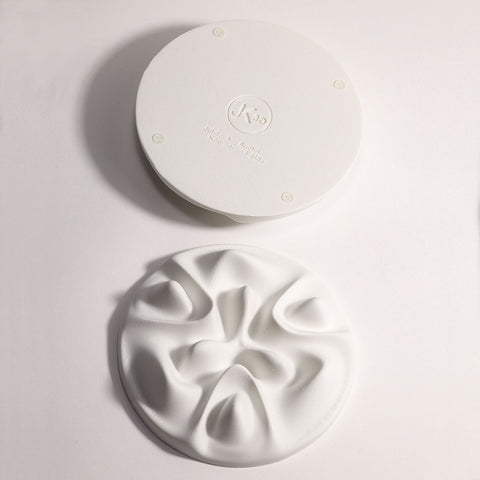 Limited Edition 
The Flora Decanter is a unique collaboration designed and created by Julia Koerner & Austin Fields in Los Angeles. It is inspired by Californian landscapes, organic flora and fauna, the liquid flow of light and fluid dynamics of the ocean. 
Through a variety of material investigations Julia & Austin create synthesis between two distinctive technologies. Julia specializes in cutting-edge computational design and 3D-printing, while Austin specializes in various experimental glassblowing techniques.
The digitally crafted and distinctive 3D printed base elevates the handmade glass vessel that is hand-blown to nest perfectly onto the organic base. Each glass piece is unique and varies in the undulating characteristics, natural to the hand blown craftsmanship process. 
The Future is 3D Printed
Made with sustainable plant based renewable material
Made in Los Angeles for North America, and Vienna for Europe and Internationally
Made with solar and renewable energy
Lightweight and nearly zero waste in production
Photos from Events, Exhibitions and Customers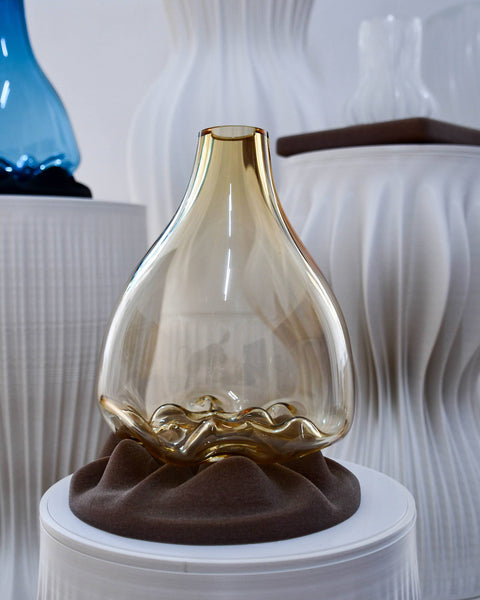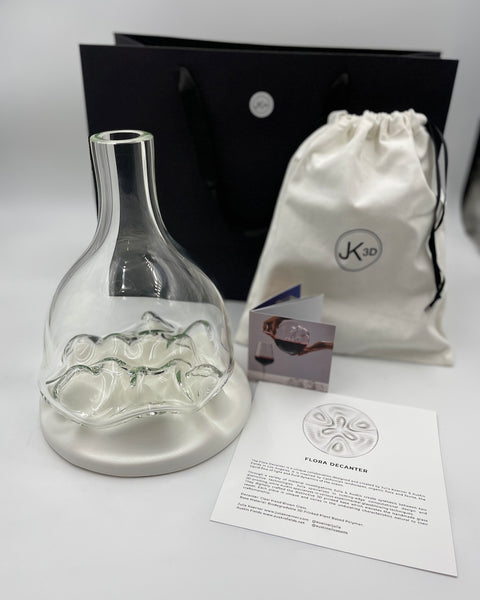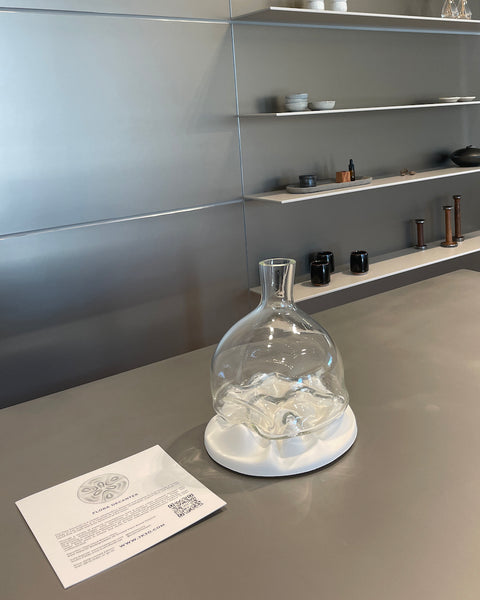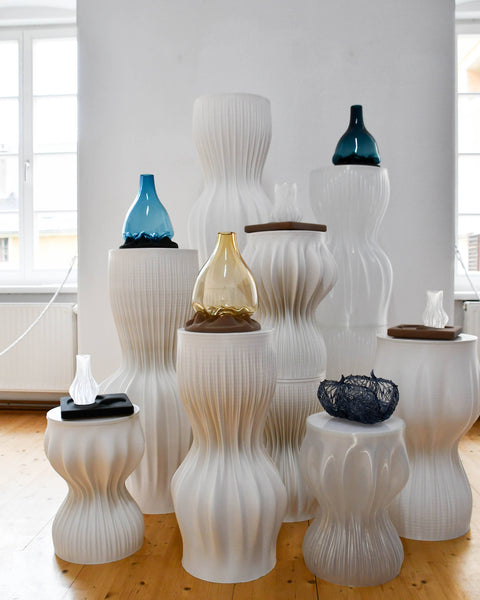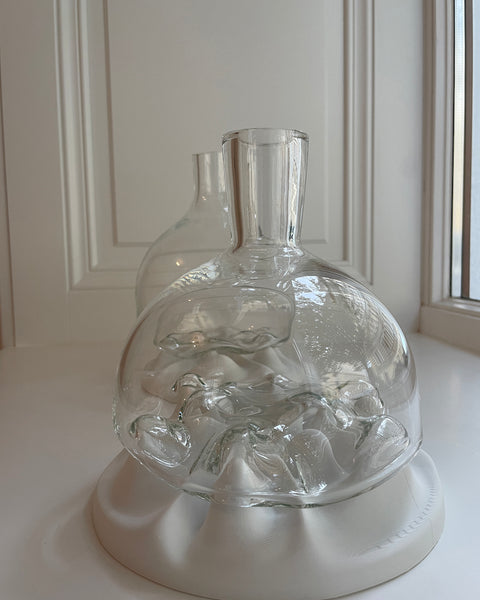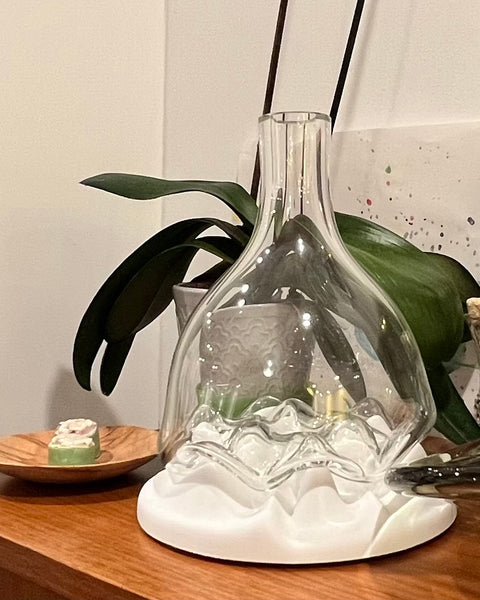 Information
What's inside the Box?
Hand blown glass decanter, clear.
3D Printed base, plant based polymer.
Care and Use instructions.
Shipping details
US orders are manufactured just-in-time at our solar-powered lab in California, USA.
EU, UK and Middle East orders are manufactured just-in-time at our clean-energy powered studio in Vienna, Austria.
Free Shipping in the US, Europe and Canada.
Delivery details
Please allow three weeks for custom creation of your unique decanter and sand base. 
Connect for local pick-up and international orders.
Designed and created by Julia Koerner & Austin Fields in Los Angeles.
Photography: JK3D, Naomi Neururer
Copyright JK3D 2023. JK3D is a registered trademark.