Crystal Lamella • Clear • Ash
by JK3D
Regular price

$1,475.00
Sale price
Pickup currently unavailable
Shipping Dimensions and Weight
7.9 x 7.9 x 6.7 Inches, 3 lbs
200 x 200 x 170 mm, 1.37 kg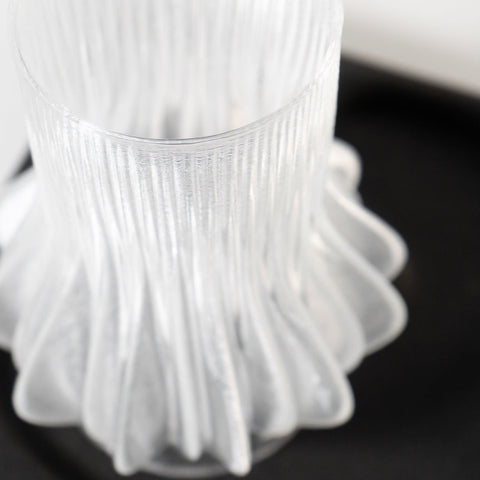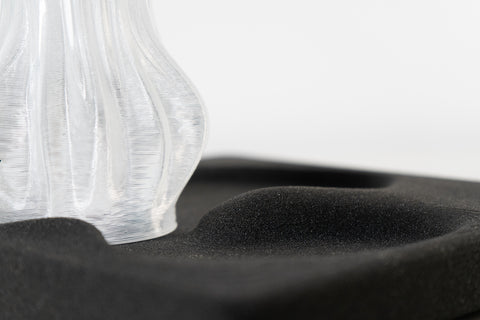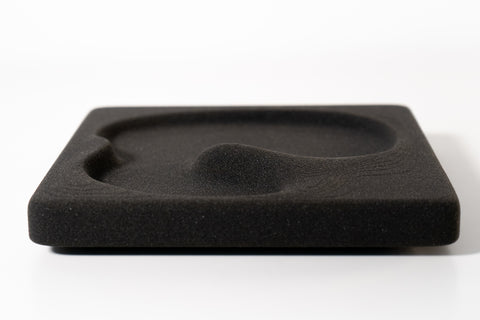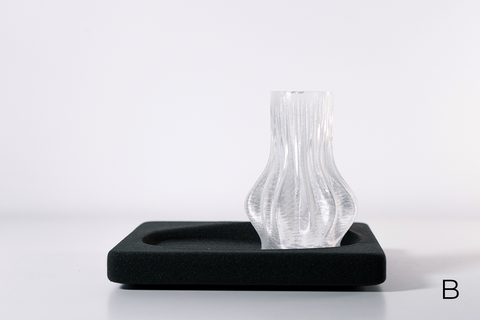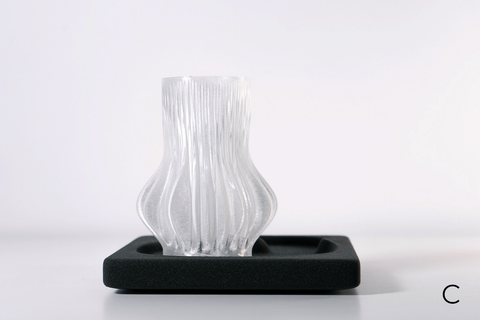 Limited Edition of 5
JK3D presented the Crystal Lamellas for the first time at The Gritti Palace, a Luxury Collection Hotel , in Venice. The installation was part of the Italian Glass Weeks 2022.

The Crystal Lamella limited edition is currently exhibited at the millstART exhibition in Stift Millstatt, Canrinthia in Austria. The exhibition is open from June until October 2023. The design features 3D printed sand bases in two tones: Ash and Sand.  
The Crystal Lamellas feature a digitally crafted 3D design that is inspired by the structure, performance and colors of the gills and lamellae of fungi. The design is 3D-printed spirally as a single shell using only the material required. The Crystal Lamellas emphasizes the uniqueness of natural objects, where no two are alike. 
The installation features digitally crafted glass sculptures, which are manufactured by Swarovski, through their cutting-edge glass 3D-printing technology and individually coated with their iconic colorization technologies.
The installation is showcased on a sculpted base that organically embodies the sculptures and is 3D-printed from sand; accentuating the connection between two unique states of a single material, yet in different advanced technologies and a symbiotic form.
The Future is 3D Printed
Made with sustainable plant based renewable material
Made in Los Angeles for North America, and Vienna for Europe and Internationally
Made with solar and renewable energy
Lightweight and nearly zero waste in production
Different Styles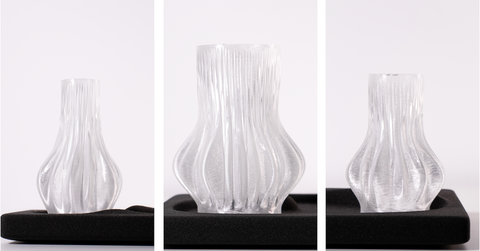 Photos from Events and Exhibitions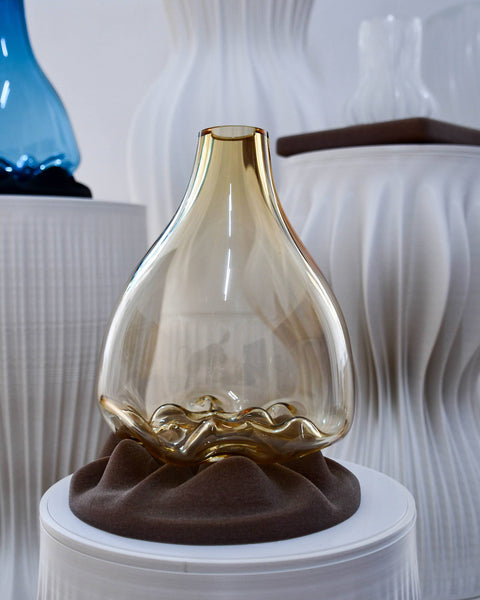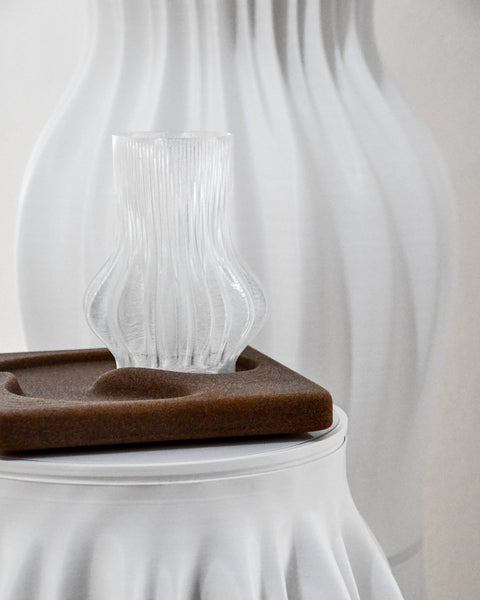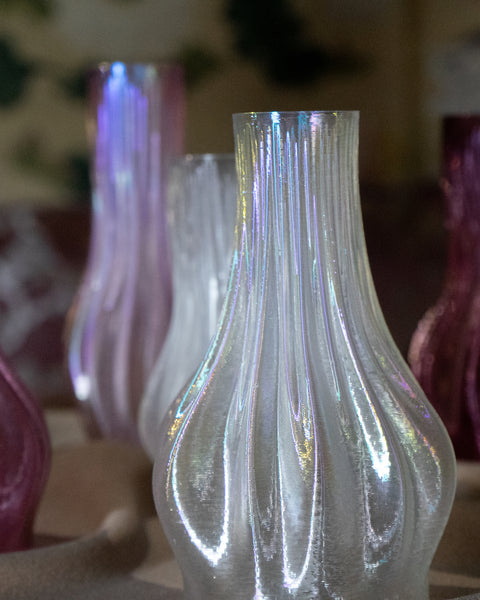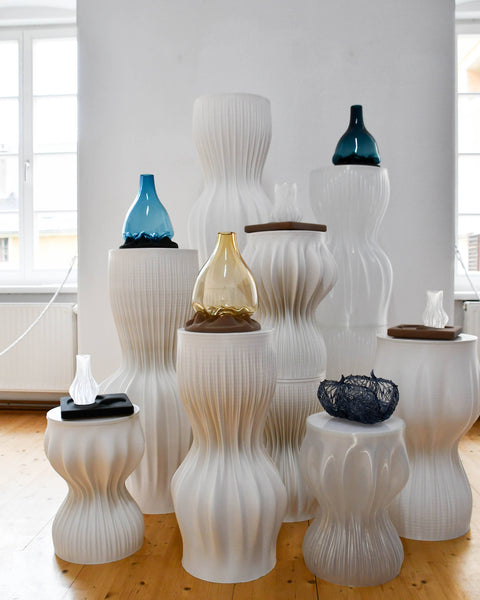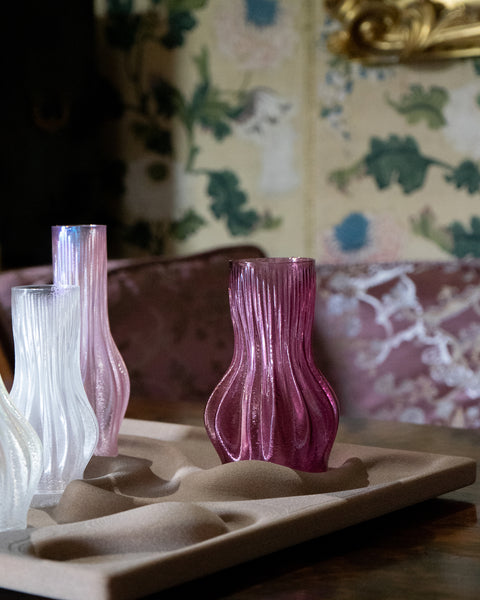 Information
What's inside the box
3d printed glass vase.
3D Printed sand base, Ash. 
Care and Use instructions.
Shipping details
US orders are manufactured just-in-time at our solar-powered lab in California, USA.
EU, UK and Middle East orders are manufactured just-in-time at our clean-energy powered studio in Vienna, Austria.
Free Shipping in the US, Europe and Canada.
Delivery details
Please allow 3 to 6 weeks for the creation of your unique piece.
Connect for local pick-up and international orders.
Designed and created by Julia Koerner & Austin Fields in Los Angeles.
Photography: JK3D, Naomi Neururer
Copyright JK3D 2023. JK3D is a registered trademark.