KELP • MINI | SLATE
by JK3D
Regular price

$500.00
Sale price
Pickup currently unavailable
Shipping Dimensions and Weight
10 x 7 x 5 Inches, 0.66 lbs
230 x 175 x 110 mm, 0.3 kg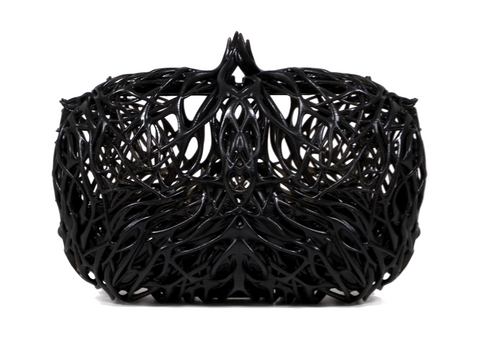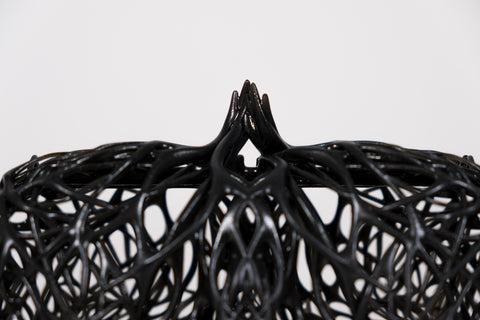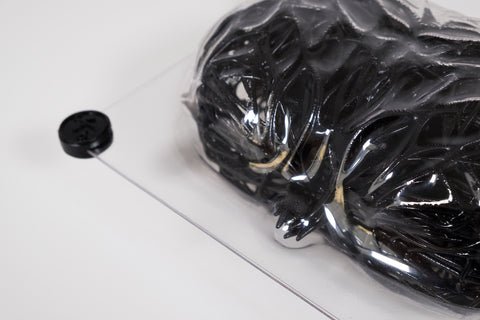 The KELP • MINI is entirely 3D printed, including its hinge, closure clasp and interior pocket. It features an iconic design that is inspired by natural kelp structures and can only be created using additive manufacturing, resulting in a hand bag consisting of 2980 layers and made locally from renewable plant-based polymers. The KELP • MINI is lighter than the HY Mini and has slightly larger pocket space.
The KELP • MINI can be carried by hand or with the included carrying chain. It includes a unique sculpted protective case for storage and travel. Customized initials or monograms can be incorporated into the clutch, connect for special requests.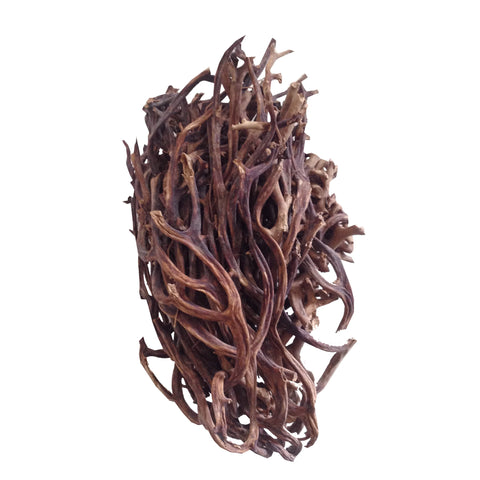 Inspired by Nature
The KELP • MINI features a digitally crafted design by Award-winning Austrian Designer Julia Koerner that is inspired by the structure and performance of natural kelp topologies, found at the pacific coastline, Julia Koerner 3D-scanned kelp artifacts collected in Malibu, California and digitally crafted kelp inspired geometries which were featured in several designs including the Kelp Mask, Kelp Jacket, Kelp Necklace  and most recently the KELP MINI.
Size and Practicality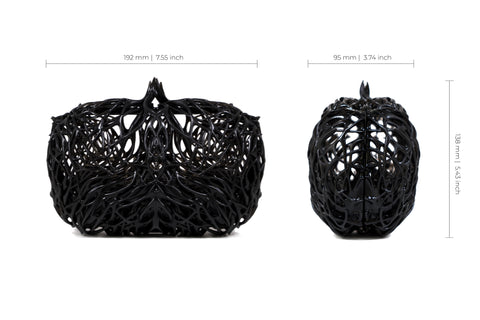 The Future is 3D Printed
Made with sustainable plant based renewable material
Made in Los Angeles for North America, and Vienna for Europe and Internationally
Made with solar and renewable energy
Lightweight and nearly zero waste in production
Photos from our Customers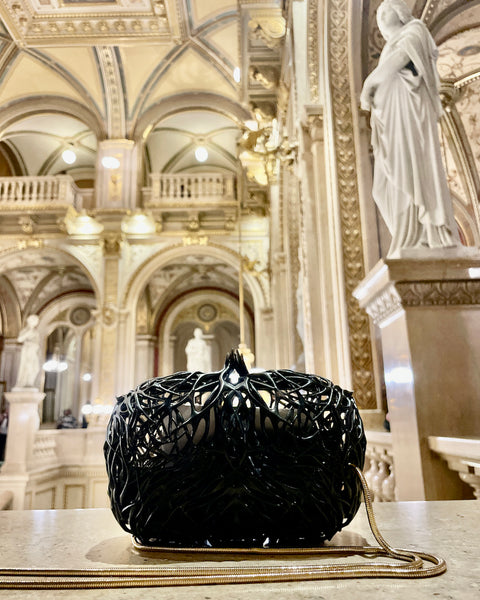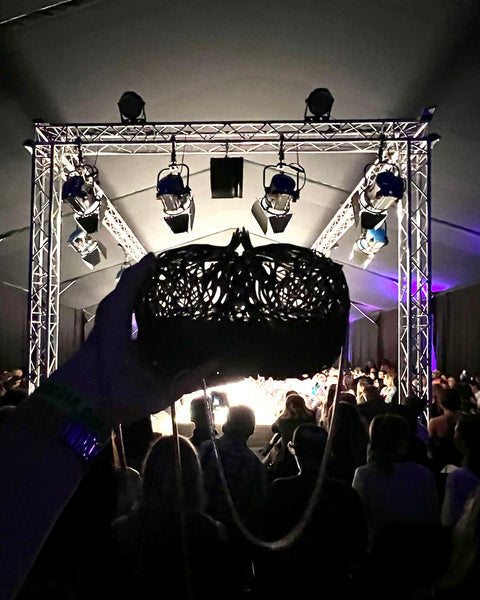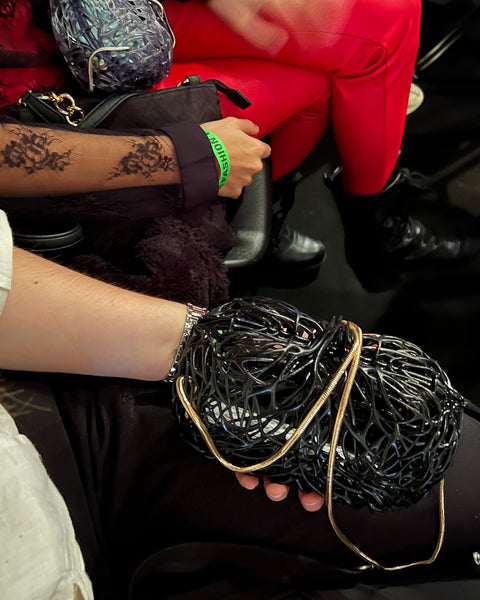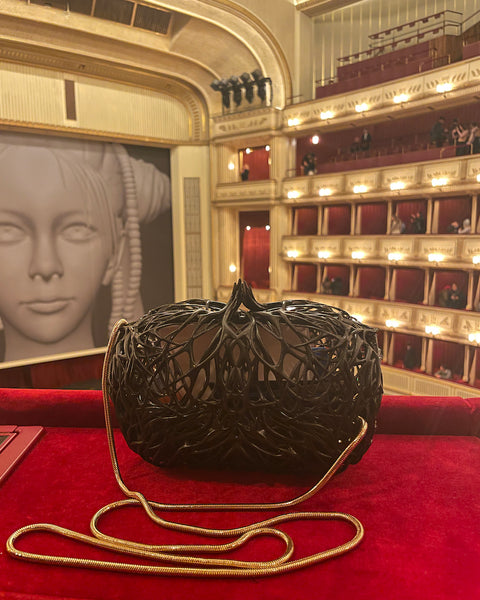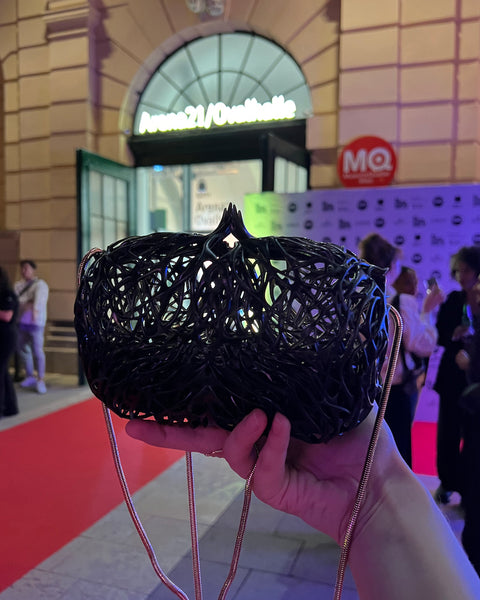 Information
What fits into the bag?
phone
businesscards
sunglasses
lipstick
and a lot more
What's inside the box
KELP • MINI | SLATE
Metallic Color Carrying Chain (Detachable)
Dust Bag
Sculpted Case
Cleaning Pads
Care and Use Guide
Shipping details
US orders are manufactured just-in-time at our solar-powered lab in California, USA.
EU, UK and Middle East orders are manufactured just-in-time at our clean-energy powered studio in Vienna, Austria.
Free Shipping for US and EU orders. Customs may apply to international orders. 
Delivery details
ship within 5 business days.
Connect for local pick-up and international orders.
Design Vision, Creative Direction and Execution by Julia Koerner
Design Team: Julia Koerner, Kais Al-Rawi and Emma Sanson 
Photography: Naomi Neururer | JK3D 
Development of this project is funded by Vienna Business Agency, A fund of the City of Vienna

Copyright JK3D 2021. JK3D is a registered trademark.